Arkansas, Here I Come...
Steve:
What better way to begin my travels by taking a quick trip out to Arkansas...it's like visiting another country without having to leave the States! It was high time to see my buddy Justin (whom I played with in
Rev
) and his wife Jennifer and son Layne since I hadn't seen them since my wedding several years ago.
As is the case with much of the country right now, this place was scorching hot. Thankfully Hot Springs is known for its lakes and Justin had just gotten a boat several months ago so we spent about four days floating around in Lake Ouachita. I failed miserably at kneeboarding and tubing (miraculously no pictures were taken as evidence that I very nearly lost my trunks in the middle of the lake) but hey, at least I tried. I also had a chance to do some other exercises in southern living like fishing for crawdads (I love these little creek lobsters now) and drinking Keystone Light. My last night there I even got to witness karaoke Arkansas-style...replete with a smokey barroom, line dancing and drawls. I'm no vocalist, but I was floored at how badly some of those songs came out...I mean, if you're gonna request Hank Williams Jr. I would think you would know the melody, much less the rhythm--AND I KNOW you've heard "A Country Boy Can Survive" several hundred times in your life Mr. Bad Karaoke Man...but I digress.
All in all, I had a great time and got to meet some friendly faces (Dallas, Coreena and family thank you for all your generosity!) soak up the natural beauty and truly experience southern hospitality. But don't ever mistake kindess for weakness, as evidenced in the picture below...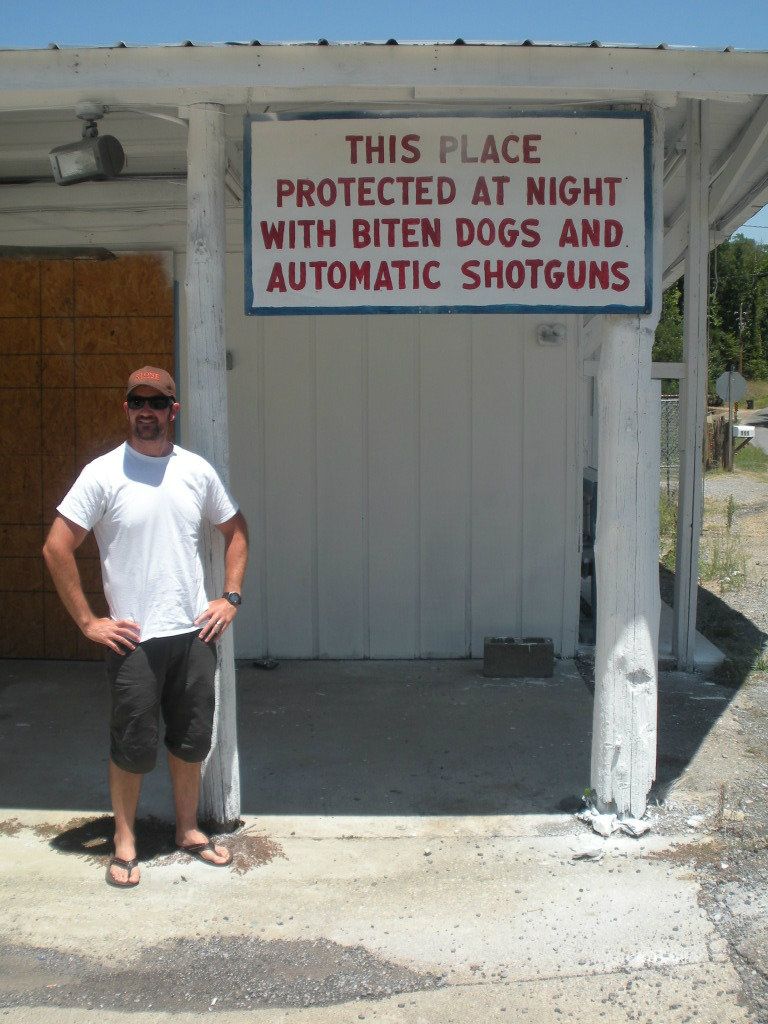 See more pictures
here
.