Steve
: Reality still hasn't quite set in that Leah and I have officially begun our crusade to cross the earth. It should have by now, after flying over the amazing landscape that covers all of Guatemala--lush, green rolling hills, winding rivers, massive lakes, and azure beaches (we have yet to see them in person).But alas, as I type this entry I still feel like this is some kind of dream; I suppose this is exactly how it's supposed to feel. Anyhow, on to the narrative of our first days away from the States.
After a smooth and uneventful pass through customs we were met by our first host Jonathan whom I roomed with during my first year at the University of San Diego. Leah was a bit worried at first that we might have difficulty finding him however he assured me that we wouldn't have any problems. Sure enough there was one way to exit from the airport so it would be next to impossible to get lost. After having walked through a surprisingly empty gate and terminal we were greeted by a throng of people flocking the exit like a Hollywood red carpet; thankfully Jonathan towered over everyone else so we spotted each other instantly.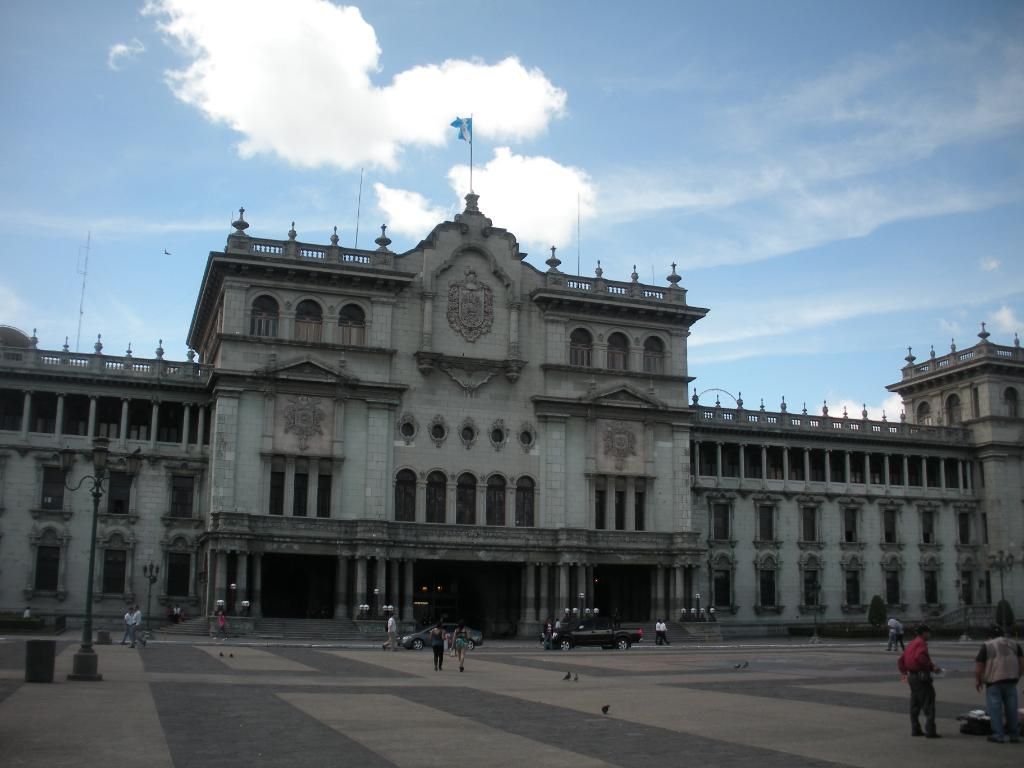 As it turns out, my buddy from college is doing fairly well for himself. He was always an intelligent guy but after leaving USD he entered into the family businesses and appears to have flourished. Back in the day we always got along well seeing as how I was decent at speaking Spanish (which I am still desperately hoping comes back to me quickly...it is a daily challenge, but that tome is for another day) and he was an international student hailing from Guatemala. Our interactions were a bit limited though, as he often used to spend a majority of his time at his sister's house in San Diego, which is understandable seeing as how our freshman dorms were the size of a matchbox and we had a total of four raucous and smelly young men crammed into it. Fast forward to July of 2012 and I now have a completely new understanding of the world which Jonathan hails from. Guatemalans are a proud people, and with good reason--their nation is one of natural beauty and its inhabitants are wellsprings of art, architecture and joie de vivre.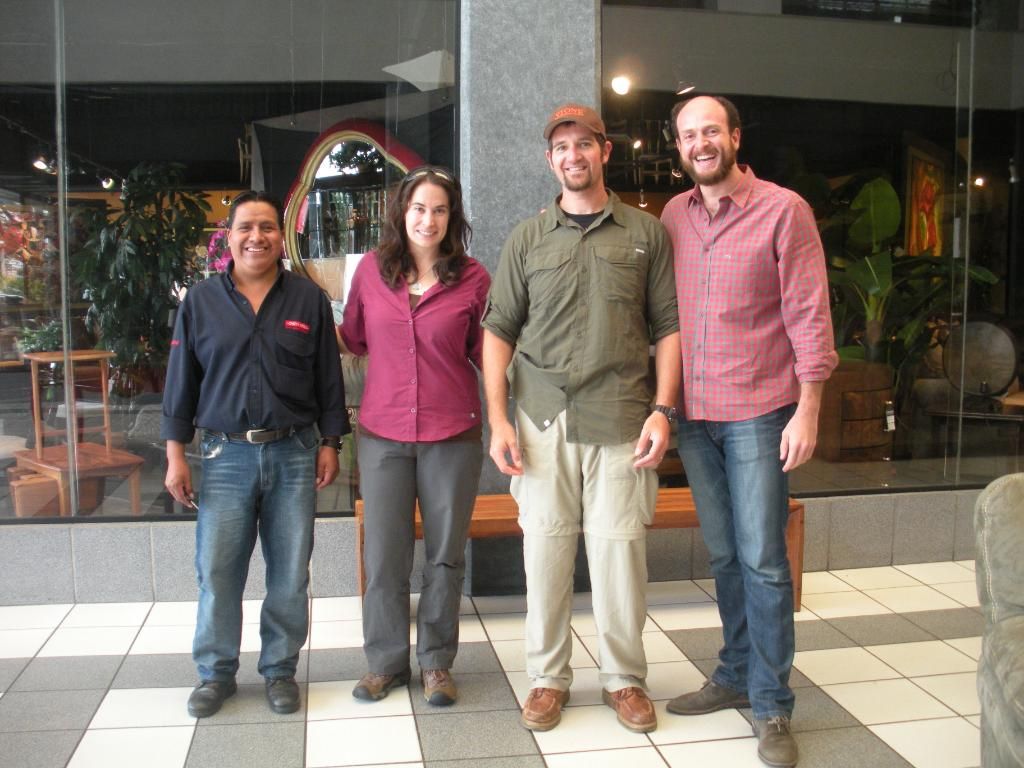 A drive through Guatemala City is enough to glean this much, however upon arriving to Jonathan's condo we found our jaws dropping at the abundant Guatemalan (and Central American) art that adorned his walls. (While not wanting to say too much about this, I have to say that Leah and I felt like we were in an episode of House Hunters International; Jonathan's modern vision and impeccable taste for art made us feel as if we were in a five-star hotel.) The sprawling view from his balcony was of a bustling modern city balanced by the intense green of hundreds of trees--it was as if nature was giving a constant reminder of who was boss in this part of the world. Couple this scenery with fantastic weather and it is no wonder that so many locals, immigrants and expats have decided to call this city home. Speaking of expats, I must admit that I felt a pang of shame as I looked out over the city at night--those damn golden arches could be seen from miles and miles away...
During our stay we had the pleasure of sampling several local delicacies; I absolutely loved the frijoles as they are prepared here in Guate (yes, surprise...this Mexican loves frijoles). However the culinary highlight of our first few days might have been our visit to Vesuvio Pizza ("Pizza como debe ser"). It was the 4th of July which becomes just like any other day when you're in another country. Thankfully my patriotism could be put on display as we got to watch the live futsal match between none other than Guatemala and the U.S. (For the uninitiated, this is basically indoor soccer--futbol de sala is what it was originally called--and is typically a high scoring affair.) Jonathan reminded me several times that the U.S. couldn't lose on the 4th of July...which is precisely what Team Red, White and Blue succeeded in doing. As my compatriots were tossing around fireworks (or not, seeing as how half the U.S. seemed to be under fire warnings) I got to watch thousands of Guatemalans cheering wildly and smacking their thundersticks as they eliminated the U.S. in a 2-1 match. You know what? Good for them...from what I hear it is currently a source of great national pride. And I had my amazing garlic-artichoke-bacon pizza to stifle my cries and my bottle of Gallo beer to drown my sorrows. Ah, that was fun night.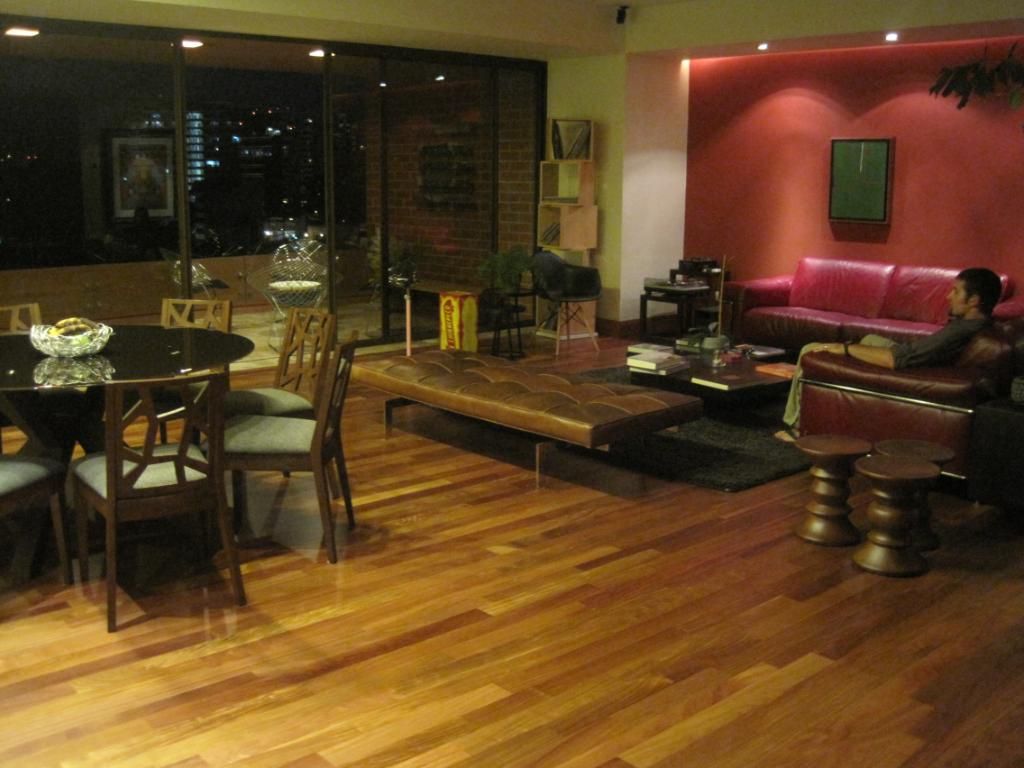 Leah:
I was joking with Steve earlier that I need to create a top 10 list of questions I need answered in each country! I want to know everything about the treatment of indigenous cultures, women's issues, HIV/AIDS, land/water rights and similar topics here that one can't just jump into and understand immediately. While Jonathan was a joy and his hospitality above and beyond, he didn't quite have all the answers to my grittier questions and I'm looking forward to grilling everyone I meet and learning more over time in this tapestry of a country.
One of my favorite things to do in new cities is check out the local markets and the Old Town in Guatemala City was a perfect jumping off point. I wandered the densely packed, labyrinthine aisles loaded with a rainbow of produce I've never seen, the men trailing behind as I kept asking "que es este?" and deciding what color and shape I wanted to add to my bag and taste later. And despite yesterday being the dreaded year-anniversary of Minger's death, we were blessedly distracted and it actually helped to not be at home surrounded by fireworks and memories. Overall, I was expecting a louder, dirtier and more crowded city filled with stray animals.
Understandably, what we saw wasn't the entire picture, but we criss-crossed the city and I was still surprised by the relative order, cleanliness and westernization (Office Depot, Chuck E. Cheese, Dominos, Taco Bell and other offenders) although it's always a tad disconcerting to see guards with shotguns in front of every shop and store; apparently it's de rigeur for all businesses here.
Now we're in Antigua, a city of colonial beauty, and will post about that later. Our first few days in Guatemala honestly weren't fair-the generosity and accommodations have left us spoiled. Maybe sometime soon this won't seem like a dream...
P.S. As we found out,
chapin
is a slang term for a native Guatemalan...its supposedly even the name of a McDonald's menu item here. Don't worry...it isn't derogatory.
SEE MORE PICTURES
HERE