Leah:
This is more a random, bullet style free-flow entry to wrap up a few last snippets of our time here in Panama. We spent the remainder of our days exploring random parts of the city, dodging the never-ending rain, petting the hostel cat that slept under Steve's bunk, petting the hostel dog that slept on the couch, eating as much cheap and exotic fruit as we could shove in our faces, buying silly shirts and splurging on a bottle of wine to go with our dinner of ramen noodles. Read on!
*Toward the end of the week we noticed two energetic blond-haired, blue-eyed little girls running around the hostel, which needless to say is not indicative of the typical hostel clientele; soon we had the privilege of meeting their parents and hearing their story. The Hollett family, Gretchen and John and their 8 and 10 year old daughters Mia and Emma hail from Seattle and had just started day 2 of their year-long trip around the world when we met them. This hadn't been a lifelong dream as it had been for us, but life circumstances also culminated in such a way for the Holletts that they quit their jobs, rented out their house, each packed one bag and took off on a global adventure. They're planning to mix budget hotels with hostels, house rentals and other local accommodation to give the girls a real window to the world. They're essentially home-schooling while on the road and will even be following more or less the same route that we're taking, so we're hoping to stay in touch and cross paths again. And as Gretchen shared with me, extended travel, let alone with kids, is not something that she ever saw herself doing---she's reminded me that globe-trotting in the way that I'm used to doesn't need to end when munchkins come along. Check out their blog,
The Hollett Family World Tour
.
*We also met another Dutch couple, Franc and Femke, while at the hostel who had planned to leave within a few days until their bodies rebelled. She was diagnosed with parasites and then a urinary tract infection, which necessitated 4 days of injections and other pills that affected her energy levels and functionality. To add insult to injury, Franc wasn't feeling great and had been accompanying her to the clinic, only to pass out in the street at one point--fortunately, John (see above) happened to be there and helped him return to the hostel. He was then diagnosed with a nasty virus, so both of them were laid up and miserable for days. It put Steve's issues at the beginning of our trip into perspective and made up cross our fingers that we continue to stay healthy and worm free (unless it's the benevolent tapeworm friend I've been searching for that will consume all my food calories and still leave me healthy).
*Food-wise, we became slightly addicted to delectable street food known as
arepas
, a low-fat, yummy, non-fried, vegan option...HA!...as if that combination exists anywhere in this part of the world. In reality, these heart attacks waiting to happen consist of corn dough fashioned into a patty, fried/toasted on a griddle, sliced down the middle and then filled with a variety of meat, cheese and multiple mayonnaise-based sauces generously applied from squeeze bottles. Our favorite vendor's concoction consisted of shredded and spiced chicken, a slice of cheese, a slice of ham and several squirts of the sauce options. Wrapped tightly in foil, this overstuffed bundle of taste bud joy could easily take on a Big Mac in size and caloric content and probably win. Thankfully we left Panama before our waistlines and arteries had a chance to respond accordingly.
*The siren call of the Panama Canal was just too hard to ignore, so we found ourselves drawn back once again to her awe-inspiring domain. Don't worry, my glee and excitement hadn't diminished one bit since the first go-round and knowing exactly how to navigate the bus terminal this time around made everything so much easier and hassle-free. The transiting ships were still just as massive, if not more so, and once again the day was grey and overcast. There were fewer crowds and since we already seen the movie and museum our first time around, we simply purchased tickets just for the observation decks and plunked ourselves next to the railings for hours of viewing fun. This time, however, we were fortunate to see something different--a small Canadian sailboat,
The Swift Current,
transiting behind a cargo ship to save time and water resources. We weren't able to learn how much their passage cost and if they too had to hand over navigational control (being a much smaller vessel and all), but it was a thrill to see the juxtaposition of such a relatively tiny boat
following
the behemoth
Sea Breeze
through the locks. Can you imagine that experience?! Check out Panama Canal 2.0 pictures
here
.
*I'll miss seeing the
Kuna
women peppered throughout the streets of Panama City. The Kuna primarily live in the San Blas Islands off the Caribbean coast of Panama, but the women's clothing is so distinctive that it's become a special part of my days here to savor their aesthetic qualities. They sport golds rings in their noses and ears, brightly tied headscarves and bolts of cloth printed with all types of designs around their waists, none of which match (the eclectic patterns actually remind me of some of the cloth women in Gabon, Africa used). They cover their arms and calves with beads and applique blouses are worn on top. They're an explosion of color, pattern and bling and I've definitely enjoyed their presence.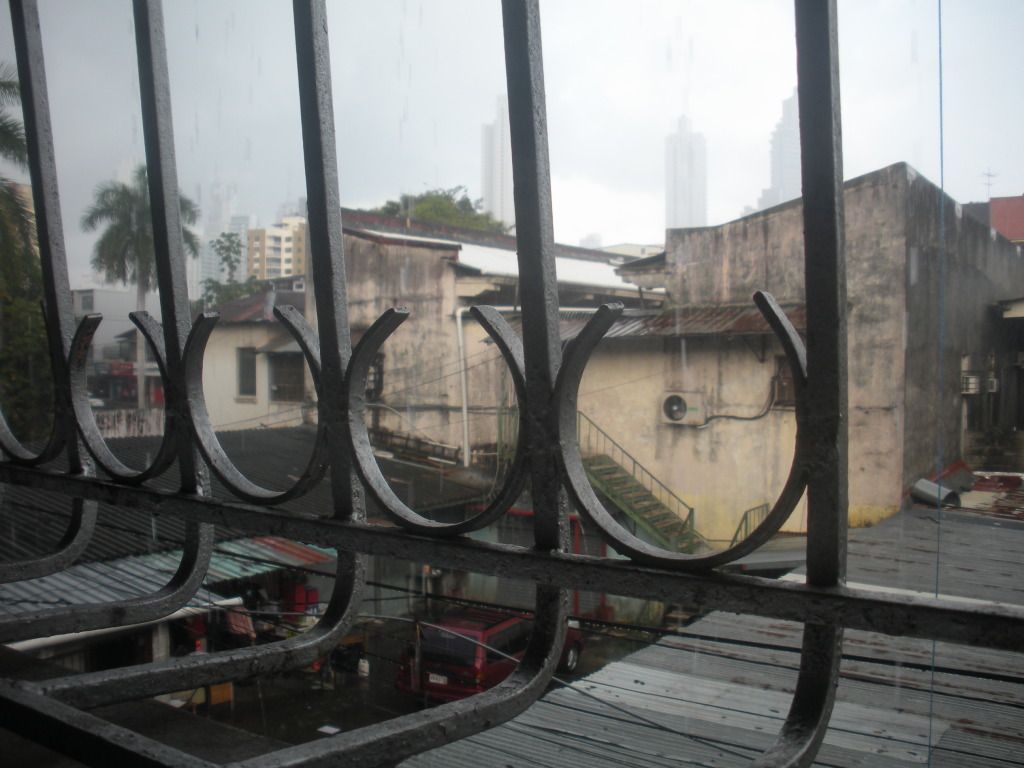 *On a highly personal note, I spent over 3 hours on an early-morning Skype interview with a journalist who's working on a book about Jayna's life and death. As you can imagine, all of J's friends have been highly protective of the Murray family and our own memories and experiences, which means deploying understandable caution and reticence when it comes to talking with the media. However, another close friends of Jayna's sent me a lovely email explaining that after much soul-searching she had returned some journalists' phone calls, knowing that if stories are going to be told regardless, then those who knew Jayna intimately should have a voice in telling them. I thought about and agreed with her rationale and set up a Skype call with a journalist, Peter, who had asked to talk to me. I researched his credentials beforehand (impressive), clambered out of bed at 5:30 a.m. and set about talking all about a best friend for 3.5 hours in hopes that those who never knew her will come to know her effervescent personality and life through Peter's work. Needless to say it was quite emotional, but also joyful to relieve some of my favorite memories and Jayna stories. It also led to never-ending conversations with Steve that day about what we want our legacies to be, the impact we'd like to leave on people and how our marriage has been both scarred and fortified by the tragedy of losing J. I'll keep everyone posted on Peter's work and progression, in case you'd like to check out his completed piece.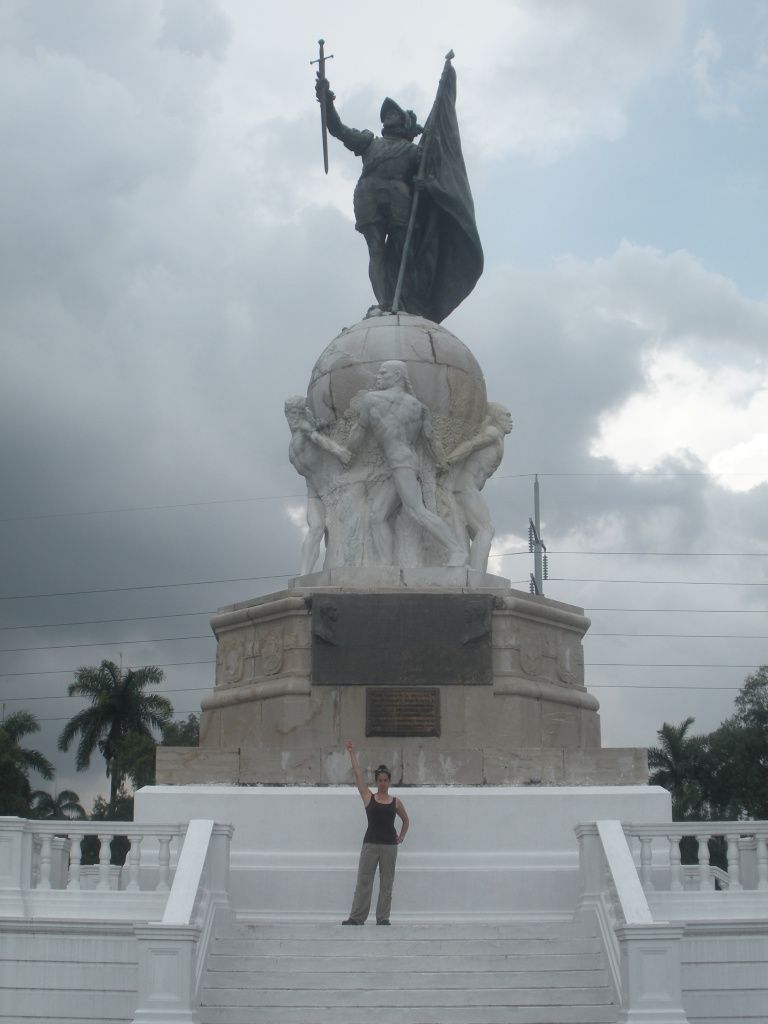 Alright, that about does it. By the time you read this we'll be on a different continent (and in a new hemisphere for that matter!), starting in Guayaquil, Ecuador before moving on to a few Workaways we have scheduled near Quito. Till next time...