Para Bailar La (Cocha)Bamba
COCHABAMBA, BOLIVIA: November 7-9
Leah: We more or less rolled into (well, huffed up the steep hill with all our crap is more like it) the La Paz bus terminal knowing that we'd be heading next to one of two places, but we hadn't yet decided if it would be Cochabamaba or Oruro. Therefore, when the first bus company tout we encountered shouted "Cochabamba" along with a ridiculously cheap price, we considered our decision made and hopped on a stuffy and occasionally smelly bus ride to the city 8 hours southeast of La Paz, enjoying a black and white Spanish version of "Rush Hour" along the way (Steve: Chris Tucker and Jackie Chan aren't nearly as entertaining with bad Spanish overdubs).
We settled into a room at the
Hostal Jardin
($10/night), but spent the first 30 minutes slapping, grunting and throwing things into the wall in an attempt to decimate the hordes of hungry mosquitoes buzzing around the room; we're pretty sure our neighbors thought we were doing something else. Hunger pangs soon had us on the prowl for some sustenance, and we popped into a random restaurant that would become our haunt for the next few days. The husband and wife owner clucked over us like motherly hens, clearly excited that gringos were in the mix and willing to give their food a go.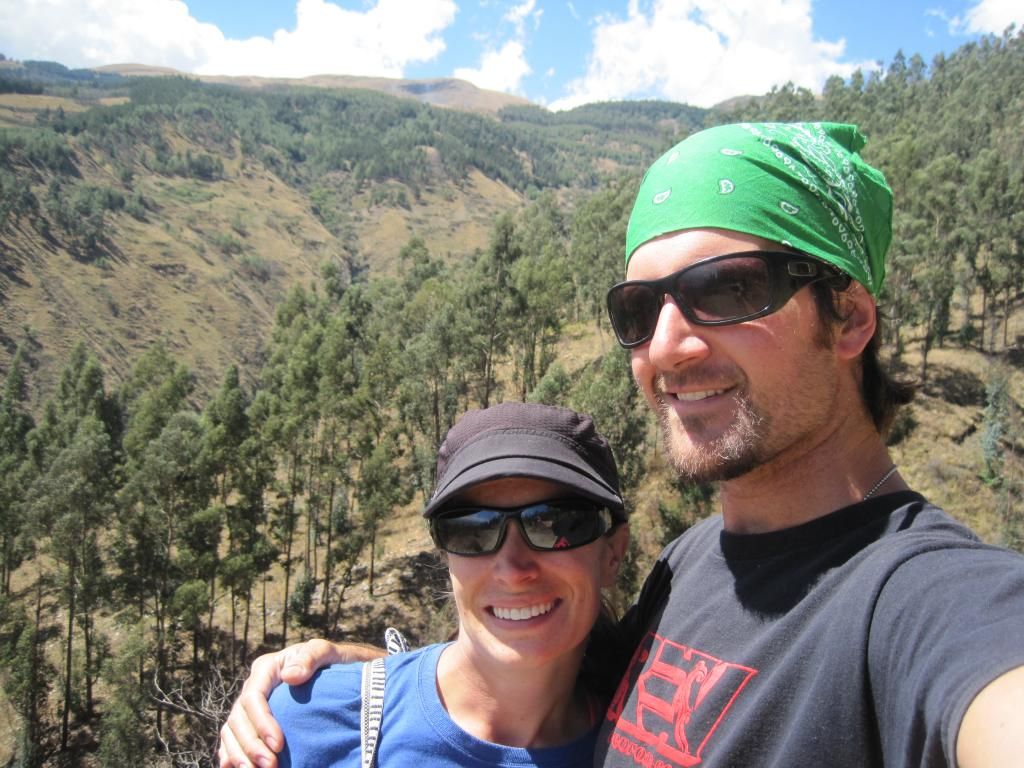 We tucked into one of the national dishes,
silpancho
, a delightful layered mix of rice, potatoes, thin pounded beef, onions, a fried egg and tomatoes, served with a fresh pico de gallo and two fresh pineapple juices (
Steve:
this calorie-bomb of a man-meal is going to be in my recipe book when I get back home, and you can quote me on that). We soon hit food coma nirvana, and that was even before our spoons hit the quivering, caramel drizzled slab of flan I ordered—clearly we had found our food spot for the days to come (although I ordered a vegetarian version the next time around). I should also add at this point that despite the descriptions of the vast array of food we tend to ingest during our travels, Steve and I have both managed to lose at least a full pants size, if not more. Apparently all the walking is helping to offset our love of the numerous digestible delicacies we encounter!
Speaking of walking, one of the main reasons we were so stoked about Cochabamba centered on the fact that we were within striking distance of Parque Nacional Tunari, where we hoped to enjoy a day hike as a way to rejuvenate and recharge after the chaotic urban frenzy of La Paz. After finally figuring out which bus would take us near the entrance of said national park, we guessed our way along back roads in a residential area that clearly didn't see a lot of white folks and there wasn't much in the way of signage to guide us. We had also been warned that it was more or less safe to hike here, although groups were better at warding off thieves and assaults—so we made sure to have hefty sticks and our telescoping camera rod out and swinging just in case.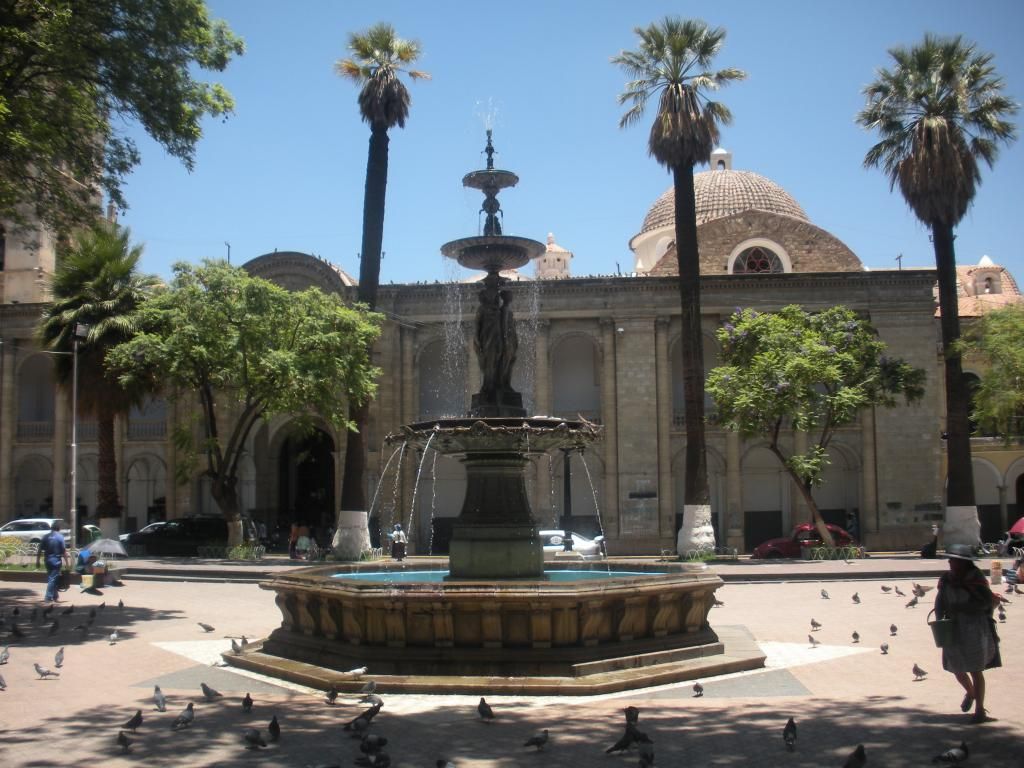 The hike itself was more or less deserted, heavily scented with eucalyptus, toasty (midday with not much shade) and wound its way up the mountain where we could see all of Cochabamaba, including the lake and hilltop Jesus statue below us. Occasionally we stumbled across indigenous residents and their cows, or an amorous couple engaged in a heated make-out session, but for hours it was just us moseying along feeling our internal batteries recharge with every inhalation of fresh air or tingling whisper of a breeze across our faces. 10 miles later we poured ourselves gratefully back into the return bus to the city and got ready to feast on some
silpancho
and ice cream, content in knowing that we had earned it (
Steve:
there were noticeably less gringos in Cochabamba so the ma and pa team at the restaurant new who we were and what we wanted).
The rest of our time in Cochabamba was pretty chill and involved more eating (shocker), walking (despite being a tad sore) and watching the local life. We hit up the
anthropological museum
, complete with mummies still entombed in the woven baskets they were found in, and enjoyed bolsitas of fresh-squeezed orange juice proffered by a corner vendor, her long ebony braids swinging as she pulverized the orange halves. We noticed a hostel bearing my mom's name, took pictures of Steve's
ginormous hair
(we need to name it), indulged in an airy maracuya-flavored pie slice, gaped at the afternoon light in a local church and sought out some sunscreen for our delicate whitey skin.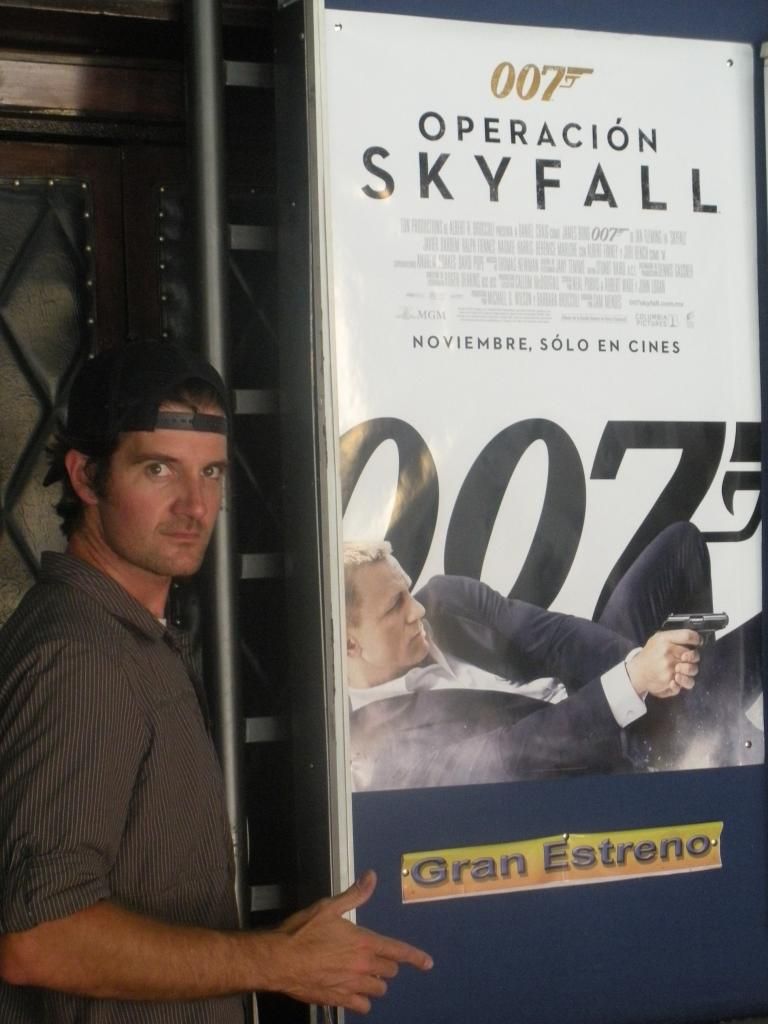 Steve:
During the exploration session on the last day of our visit we happened to come across what appeared to be a movie theater. Out of curiosity we entered only to have an armed guard quickly approach and ask what we were looking for; apparently that movie theater no longer existed, ergo his surprise at two white folk coming into his building. He mentioned that several blocks away there was another theater and at this point we wanted to see what was playing. Wouldn't you know that as we approached the illustrious (not) Cine Astor we found out that today was none other than the premier of the new James Bond flick
Skyfall.
I had seen my sister Bridget's posting a day or two before but had completely forgotten about it; for those that don't know I'm a huge fan of the Daniel Craig Bond installments so I was ecstatic.
We checked and it turned out it would be in English with Spanish subtitles and the early matinee would work perfectly with our schedule—we would be able to go straight from the movies to the bus station with plenty of time to spare. After reacquiring our bags from storage at the hostel, we returned the theater to find that we were two of maybe ten people that came to see this movie, FOR $3 EACH I MIGHT ADD (
Leah
: we also made sure to adhere to the theater's
rules
that 2 liter bottles of soda and hamburgers were not allowed inside). It may not have been my favorite Bond movie of all time, but it satiated a desire for something back home that I didn't realize I missed so much. Having enjoyed the movie and elated at how cheap it was we hoisted the packs on our backs and made for the bus station. It was time for these travelers to move on.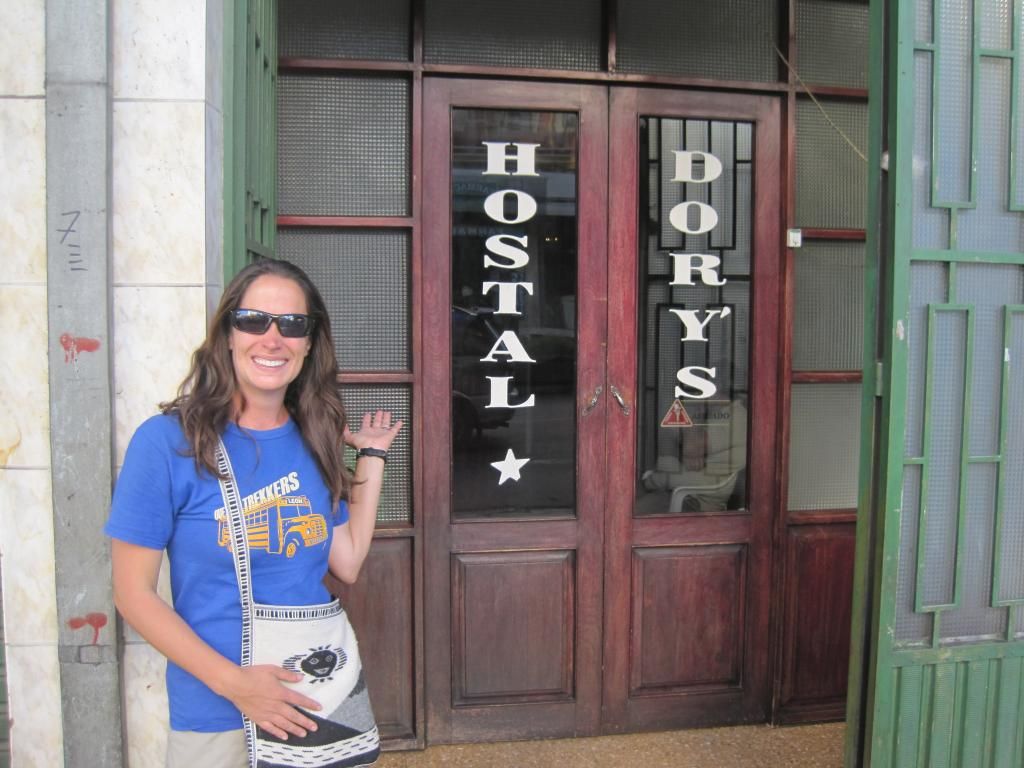 CLICK
HERE
FOR COCHABAMBA PICTURES.