The End of the World As We Know It
USHUAIA, ARGENTINA: January 5-9
Leah:
I'm in love. Head-over-heels, giddy-to-the-point-of-distraction, damn-near-skipping-down-the-street love. It feels blessedly brilliant to be so happy (and cold!) and it's all due to our arrival in Ushuaia (ou-shwhy-uh), the magical southernmost city in the world. We booked it out of Buenos Aires on January 2nd and after a one-night stopover in Puerto Madryn where we
strolled the beach
, it took 5 buses, 1 ferry (complete with black and white dolphin friends, also known as the
Commerson's dolphin
), 2 border crossings (Argentina-Chile-Argentina), almost 40 travel hours and untold patience to reach our blustery destination at the very end of Isla Grande de Tierra del Fuego. After jostling over gravel roads for hours, our bus crested a bluff at 11 p.m. and afforded us a sweeping view of the bay and the Martial mountain range to the north, with a canopy of neon-hued clouds illuminating the sky as a final homage to that evening's spectacular sunset (yes, sunset--summertime this far south means the sky isn't dark until after midnight). As I took it all in, I let go of the breath I didn't realize I had been holding---we were finally here.
From the center of town (there's not even a proper bus station here) we trudged uphill for about 15 minutes until we reached the steepled studio loft of Fede, our Couchsurfing host. Despite having a small space and two other surfers already staying with him, he had graciously offered us his home for that night. We soon met the other surfers: Candice (French) and her boyfriend, Fede, (Argentine by way of Spain), a dynamic couple who've only just begun a year-long trip that will take them from the bottom tip of the continent to the top of Alaska. Along the way this passionately talented writer/photographer team will be documenting the lives of people they meet along the way via short stories and photos, which will then be turned into a book upon their return to Europe. Obviously with 2 Fedes in the mix we dubbed our host "Fede1" and the Spaniard was therefore "Fede2". The 5 of us chatted until Fede 1 had to leave for work (night shift at a fancy hotel), at which point Steve and I collapsed gratefully into horizontal sleep for the first time in days.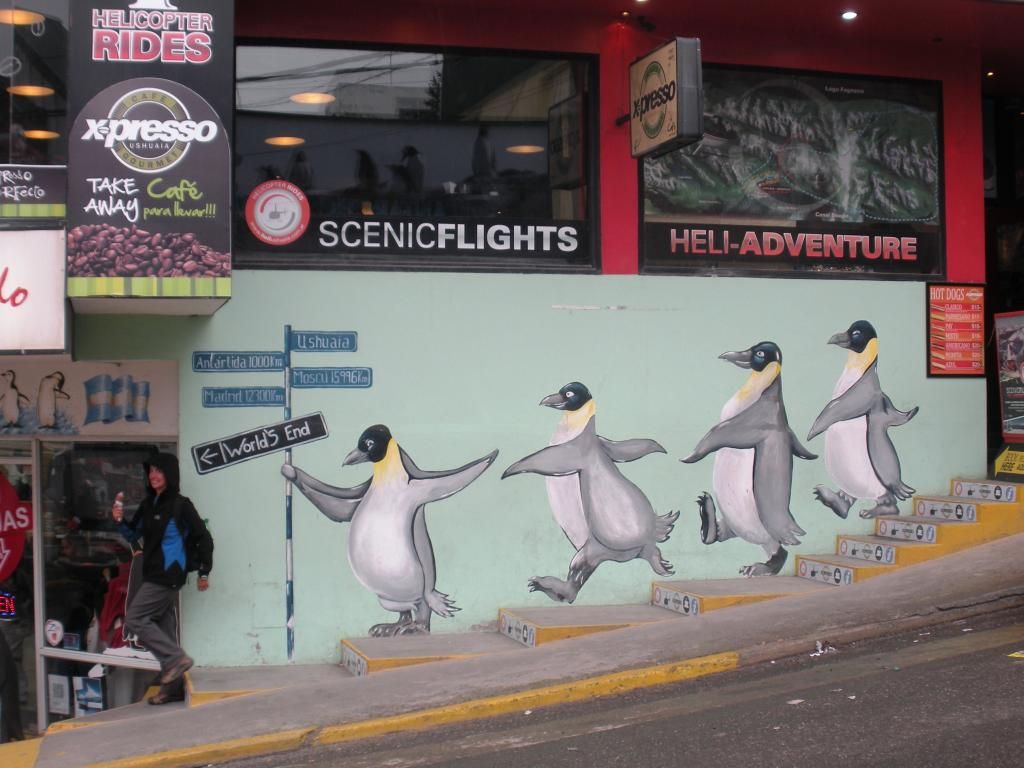 The following day greeted us with a constant patter of rain, grey skies and a biting breeze--perfect sleeping weather--but after a few hours of conversations with the Fedes and Candice, we left our new crew and headed to the
Freestyle Backpackers Hostel
, where we had pre-booked a few nights since we had figured it would be a bit too cramped for comfort at Fede 1's and we wanted to give Candice and Fede2 their space since they had been there first. We loved the hostel, but the first thing I noticed at the front desk was a glaring advertisement for last minute deals to Antarctica leaving in a few days at almost 20% off the normal rate. I immediately shot Steve a look and started bouncing on the balls of my feet; the receptionist noticed and smiling, asked if she should call the rep to come talk to us. However, one look at Steve and I meekly replied, "We may need to think about it first." After settling in our dorm room, we strolled the streets discussing why this should or shouldn't happen. It more or less went like this:
Leah: "We're here now! We'll end up spending almost half as much less now than if we have to fly back and do it years from now.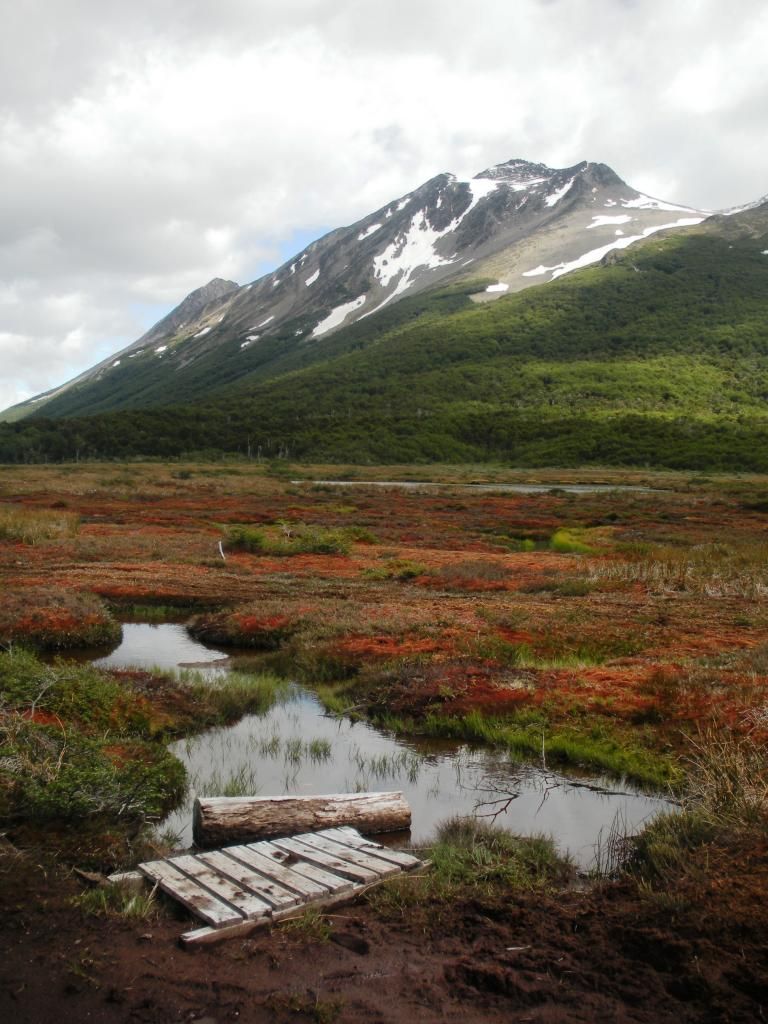 Steve: "Lots of money, blah blah blah."
Leah: "But it's like it was meant to be, the dates are perfect and we'd still have time for our Workaway in Chile. WWJD (What Would Jayna Do?)"
Steve: "Blah blah."
Leah: "Don't you always tell me to quit planning so much? This could not be more fly-by-the-seat-of-your-pants spontaneous. Besides, if we do this later we'll have to find someone to watch our kid(s) and dog(s) and get a bunch of time off work."
Steve: "Blah."
Leah: "Whatever, we'll be fine with clothes. They give us jackets and we could make it happen. Oh…but your camera isn't the greatest and mine is pretty much on its last legs, so maybe we shouldn't do this if we can't even take decent pictures. And I don't want you wigging about money for the rest of the trip. Okay, <looong sigh>, maybe we should wait."
Steve
: Um, for the record those "blahs" weren't my actual arguments. My biggest detractor was that even though this was a "deal" and we'd be saving on the cost of travelling back to Ushuaia one day, the cost of this trip would still be approaching five figures and about a fifth of our travel budget. Especially after our stay in Argentina we now have real concerns about having enough money to finish out the trip the way we want to…so maybe an impromptu cruise to Antarctica isn't the best option at this stage in the game. Plus it will give us some place to aspire to when we're back to the grind in the U.S. ; Leah also suggested that this might even be her
push presen
t. Gag me.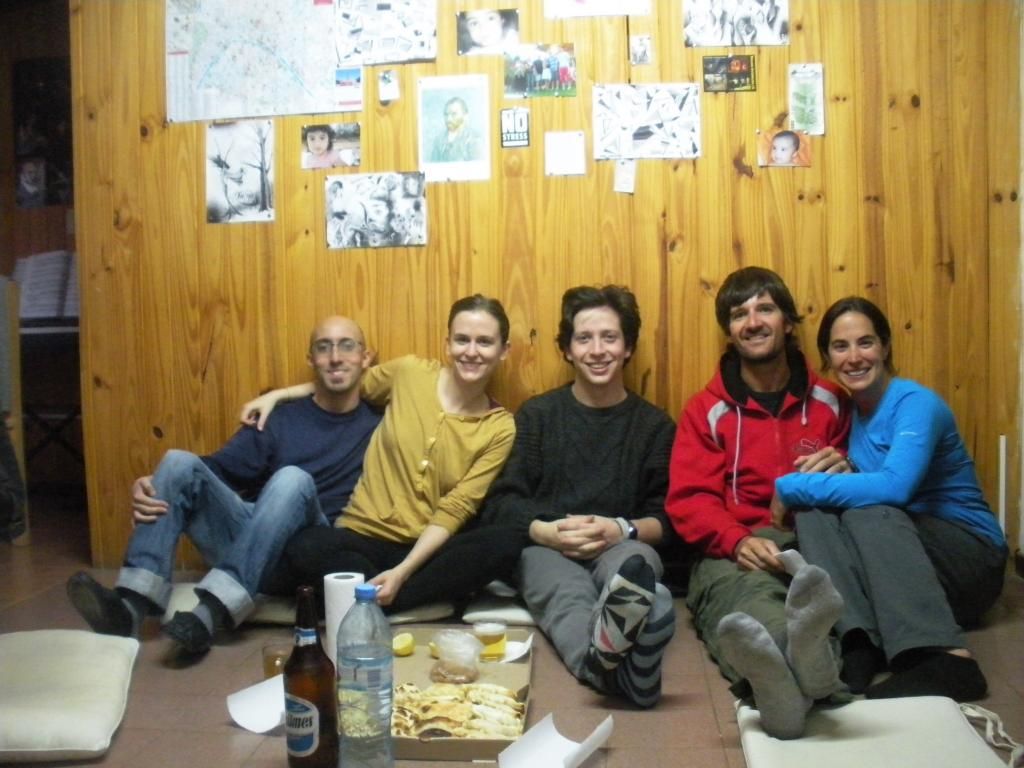 Leah:
My push present comment was totally tongue in cheek by the way, as anyone who knows me could see in a heartbeat. Besides, I'd want a second world trip instead--why settle for just one continent?! Fast forward to our last few days in town watching the boats depart and seeing signs for clothing and equipment rental and we were both realizing that despite the cost and reasons not too, maybe the pros really did outweigh the cons. However, by then it was too late and since we were both feeling a bit regretful, we decided to place a moratorium on talking about it and Antarctica has henceforth only been referred to as
"The Place That Shall not be Named."
As I told Steve, our kid(s) may be on their own for college, because "Mommy and Daddy have other priorities, namely travel."
And then there's the little problem of the Falkland Islands, or the Islas Malvinas to the Argentines. From the moment we crossed into Argentina from Bolivia, we've been lambasted left and right with signage, graffiti and art loudly proclaiming "
Las Malvinas son Argentinas
" ("the Islas Malvinas are Argentine") from every roadway and city square. To boil it all down, these islands off the coast have been occupied by the British since 1833, which is obviously a sore point for the Argentines. In April 1982 then-president Galtieri was faced with a faltering economy and decided to rally his country by playing the nationalist card and invaded the islands in an attempt to boot out the Brits.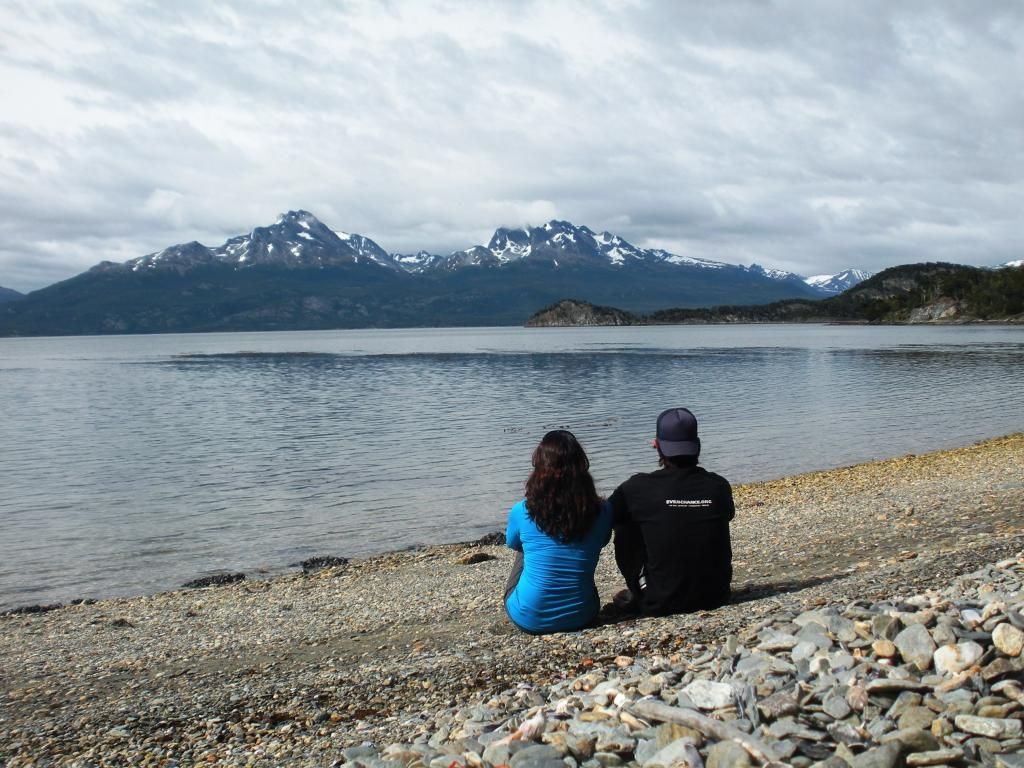 Unfortunately for Galtieri, he lost that gamble and after 74 days the young and poorly trained Argentine forces surrendered and the Falklands/Malvinas remained British territory. It's understandably a very sore point for this country and no more so than in Ushuaia and Tierra del Fuego due to the proximity. Our walks through town brought us past monuments to the fallen soldiers, pictorial histories of the war, maps with the islands labeled as belonging to Argentina and hostile graffiti everywhere decrying the English as pirates and thieves. Definitely a loaded conflict (and one unlikely to be settled anytime soon), but the emotion and anger remain palpable.
We wrapped up our time in this wind-whipped bay city by taking in the Parque Nacional Tierra del Fuego, about 12km outside the city and an exorbitant $100 peso ($21 USD) roundtrip bus ride away, but full of wonderfully scenic trails through forest glades and waterfront beaches piled high with the remnants of mussel shells. We also attempted to make our way to the tiny Martial Glacier, but due to a super informative
"trail" map
, we instead ended up on a serene and picturesque long hike through a winter cross country ski trail that had us soaking our boots in marshy peat fields, passing through lichen-strewn tree glades and sunning our faces in sun-soaked mountain valleys. Oh, and without a single other person in sight. Yes, please.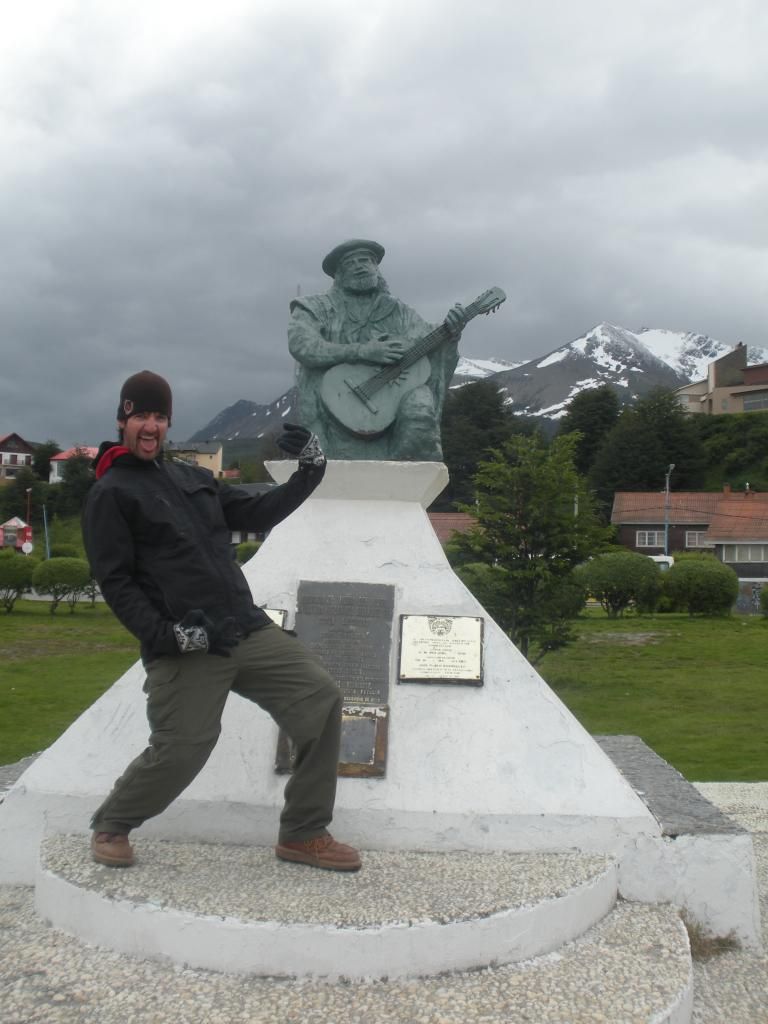 Our final night was spent Couchsurfing with Fede1, as Fede2 and Candice had moved on the day before. The three of us talked travel, metal and classical music and all the meandering topics that come with new friendships and shared dreams. He even whipped us up a seafood and rice feast before heading off to his night shift and making sure the inflatable air mattress was good to go. I loved it here and despite my lingering misgivings over not biting the bullet on
The Place That Shall not be Named
, the climate and scenery served as a reminder once more that I'm a mountain girl at heart---give me cold, a biting breeze and snow-dusted mountain peaks over heat and bathing suit weather any day. It didn't hurt that Ushuaia blended both the ocean and mountains (
Steve:
never mind San Diego's dream climate and almost unrivaled proximity to beaches, mountains, deserts and civilization), my two favorite landscapes, in a seamless panorama. We will be back, no doubt about that, so until next time my (winter in summertime) wonderland…