California Dreamin'
ORANGE/SAN DIEGO, CALIFORNIA: April 21-May 3
Leah: My intrepid red '05 Corolla packed to the gills, the fur baby safely ensconced in the backseat and after an impromptu bon voyage photo shoot courtesy of my dad, Steve, Naali and I set out for sunny California, via Utah, Nevada and a tiny parcel of Arizona. We decided to drive so that Naali could come, as well as give us the chance to see more of this marvelous country from the ground. We'd also recently made the decision to call Colorado home for the time being, so a proper road trip out and back to our beloved CA seemed in order to pay proper homage to a place we hold near to our hearts. However, the primary reason was to see our friends Niki and Jeff tie the knot in San Diego, so we were amped!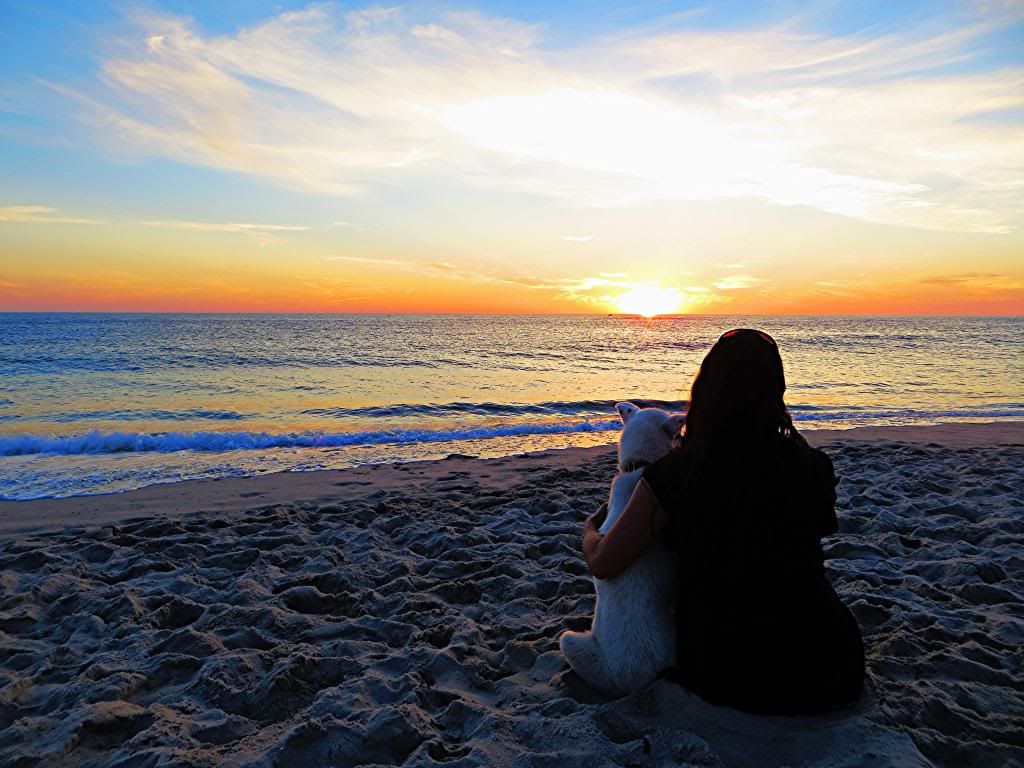 The first day's drive didn't disappoint, with the majestic stony chasms and wending rivers of the Rockies fading to the plateaus of Grand Junction as we prepared to exit Colorado, then on to the red hued rocks and scrub-lined valleys of Utah. We stopped for multiple photo ops—dragging the beastie out to participate—pee breaks and road side munching, all the while marveling at the ever-changing topography while simultaneously keeping an eye on the speedometer, especially when the speed limit hit 80 mph in some stretches.
Our overnight in Mesquite, Nevada isn't really worth mentioning, especially since it felt to me like a place where Las Vegas dreams go to die—a pervading air of desperate despondency. However, we did score a pet-friendly room complete with linoleum flooring and industrial-strength AC unit to combat the 90 degree heat still radiating at 9 p.m. We even had enough cash left over to enjoy a greasy American-sized breakfast the next day as keno numbers flashed electronically overhead and most casino patrons seemed to greet the day with a cigarette and a drink. Stay classy, Mesquite, at least the scenery evident on the way to Vegas redeemed you.
We blew through Vegas after gassing up and giving Naali a quick walk, since we knew we'd be swinging by on the return trip. From there it was another few hours through desert and solar energy fields to Barstow, California where all my dreams were about to come true. If you've been following the blog, you may know that In-N-Out (the California institution hamburger chain) featured prominently in terms of food we missed the most while traveling and we were about to imbue all our senses with the sweet delight of some goopy animal-style burgers, fresh cut fries and thick ice cream shakes. If I tried to explain the exquisite nature of those first bites I'm pretty sure it would unintentionally end up sounding pornographic, so suffice it to say that our blissed-out euphoric state was very real and very appreciated after dreaming and fixating on these magical burgers for so damn long. We even had the added benefit of introducing Naali to literal busloads of Chinese tourists bound for Vegas who wanted to take pictures with her and coo over her soft fur.
Steve:
Road trip part one—and a Double-Double animal style—under our proverbial and literal belts, we arrived to the first stop of our Southern California itinerary. A several day layover in my childhood hometown of Orange, California would give us time to visit my mom (who hadn't seen Leah yet since we returned from abroad), grandparents, a lot of family and a handful of friends. There isn't ever time enough and I didn't get to see everyone that I wanted to (cue internal guilt trip) but I did spend quality time with those that I did. I caught a ballgame with mom, saw a lot of my grandparents (whom many of you know I was primarily anxious about leaving when we left the country) and most importantly got to show off our Finnish sled hound. Naali got her first encounter with smaller dogs in the form of Tito and Harley, my cousins' Chihuahua and Boston Terrier respectively. She also stole my mom's heart; my mom loved Minger and I knew she would like Naali but they both really took to each other and I'm pretty sure she was more upset to see my dog go than me (I kid, I kid!).
Another task while in Orange County was getting my ol' Dodge Ram up and running…and legal. Thankfully my grandpa had taken such good care of my truck that even after two years my quad cab baby started right up and even passed her smog test with flying colors. However dealing with the (not) hyper-efficient California Department of Motor Vehicles is a test in patience. Everyone is nice enough and people are clearly working hard but God help me if the stereotype of an overcrowded, underfunded and technologically-handicapped government office isn't proven time and time again. And in other news, Leah and I apparently didn't have to even leave the country to immerse ourselves in a plethora of cultures and languages. All we really had to do was go to the Santa Ana offices of the Department of Motor Vehicles as there were more languages and skin tones than the United Nations. I love it.
Truck certified by the State, Leah and I caravanned down the I-5 to our former home of San Diego. This was the first time back to SD for the both of us and considering the roughly twenty years of living there between us, it proved to be an exciting if not emotionally complex homecoming. As soon as you hit San Clemente heading south the expanse of the Pacific Ocean becomes visible and with the sun shining down on that Friday morning, the jeweled blues of the water greeted us like an old friend. Although we've decided to call Colorado home for the near future, having the Pacific accompany us on the all-too-familiar drive down the California coastline brought a pang of what only can be described as homesickness. Maybe one day we'll live next to her again but in the meanwhile we'll be looking to the great Rockies for that spiritual feeling of diminutiveness in the face of overwhelming beauty.
Leah: Yup, I was definitely riding a wave of emotion heading down the 5, and not only because we can now safely insert "the" in front of all highways and not have listeners cock their heads with a bemused smirk (although I still refer to highways as such in CO as a way of paying tribute to my adoptive CA home). I love the Rockies and the big blue sky I'm lucky to see every day, but I do pine for the ocean a fierce amount. We stayed true to our Couchsurfing roots and would be bunking down with our friends Jen and Sasha, as well as their two canine kids, Lucy and Denali. Hugs and shrieking aside after our glorious long-awaited reunion, it was time for the dogs to feel each other out but we needn't have worried. Naali found an instant paramour in Denali, a gingery golden retriever, and even Lucy, the 10-yr-old curmudgeonly matriarchal mutt, didn't snarl and growl as usual. Besides the fact that calling for "Naali" or "Denali" brought them both running in a confused tangle of fur and that their unabashed lust for each other had us all in stitches, it was reassuring to see a playful side of Naali emerge that we hadn't witnessed yet.
That Friday Steve and I had the supreme pleasure of visiting Cinema Under the Stars, the open-air movie theater in the Mission Hills neighborhood that hosted our own wedding reception and the site of one of our first dates. Of course that meant we had to trek to Shakespeare English Pub first for a few pints and their killer fish sandwich, another tradition of ours. That evening's flick happened to be
The Secret Life of Walter Mitty
, a movie we'd been keen to see but hadn't yet had a chance; what better opportunity than in a venue which played a starring role in our relationship? The movie proved phenomenal but also created melancholy waves ricocheting through my brain as I ached to be back on the road in places like volcanic Iceland, unstrung and not worrying about my next move. I did manage to hold it together, however, until the final scene faded to the ethereal green dance of the Northern Lights and then the tears wouldn't stop. Emotionally volatile anyone?
Saturday morning saw the dawning of the main event, Niki and Jeff's wedding in the hallowed halls of USD's Founder's Chapel, followed by a La Jolla reception. Not only did the events seriously rock some international flair (Jeff is Guatemalan and the couple seamlessly blended their cultures and languages throughout the evening), but Niki has an enviable eye for detail coupled with a serious DIY spirit. This meant that everything from the homemade lotto scratch cards and the personalized loteria cards (similar to bingo and popular south of the border), to the group salsa lesson (Niki and Jeff met salsa dancing) and Golden Spoon frozen yogurt station matched their personalities perfectly. We danced, drank, gabbed, chowed and reveled in the timeless friendships we were able to pick right back up after so long away.
Sunday morning meant a trip to Chula Vista where a dear former colleague of mine hosted a beautiful brunch for some near and dear folk. Once again I was overcome with emotion at seeing people in the room who meant so much to me and had experienced their own highs and lows in the years since I last saw them. The food spread proved nothing short of delectable and of course Naali was cooed over by everyone present as well. Such a delight to be in the midst of a stellar bunch.
The rest of our SD time passed in a whirlwind, with us relocating to a new host home, that of our friends Ellen and Kevin and their kidlets, A (6 ½) and L (4 ½). You may remember them as the family we met up with in Thailand for two weeks (the
blog post
is here if you fancy a read!); they're back in San Diego and figuring out next steps for the family and we found much solace in spilling our brains and hearts out to them since they're all too familiar with the recent re-entry bit. I even got Ellen hooked on Goodwill thrift shopping and we both made our triumphant return to Mama Testa, my favorite Mexican food in San Diego and the place that catered our wedding. The owner, Cesar, greeted us like we had never left and we gleefully dug into our meals with a gusto only paralleled when I'm at In-N-Out. It was delightful to see the kids again, even if most of their time was spent playing "dog" in and around Naali's crate…good thing Child Protection Services didn't hear Kevin tell A that L was "probably in his crate" when she enquired after her brother. We even cooled off with some pool time and runs back and forth through the hose.
Steve: Amidst all the wedding revelry and friend visiting, I made my own homage to my old stomping grounds by visiting the San Diego offices of ValleyCrest. Staying true to form, all my old coworkers and bosses were just as friendly, supportive and busy as ever—not that I expected any different. In conjunction with several visits to some recently finished projects that I was involved in (check out the new County Waterfront Park!) this gave me a lot to think about in terms of my next career move, especially since I also had a Skype interview with a Denver-based landscape construction firm that had headhunted me. I found myself missing the fast-pace and excitement of working on high-profile projects and can now say that I've accepted a position at ValleyCrest's Denver offices that should fill this void and more. I think this should say a lot about the people that I have worked with, that I'm going to work with, and the company as a whole. As long as we don't get any wild hairs about travelling the world any time soon…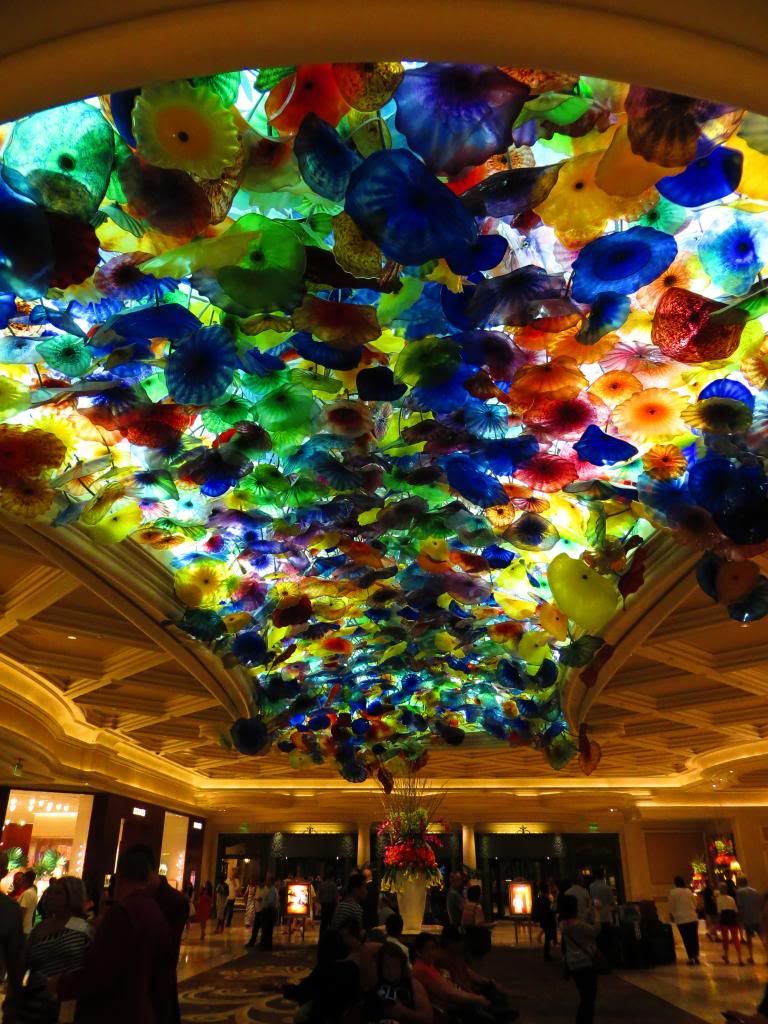 Leah:
Our final day involved Naali experiencing dog beach for the first time as she repeatedly plunged in and out of the frigid Pacific and delighted in getting truly dirty with the other dogs. In the meantime, I met up with my former work family over froyo to dispel any myths (no, I'm not preggo) and catch up on their lives (just as busy as ever). These ladies mentored and supported me to the sky and back during my six years and I owe them each a debt that can never be repaid. I rejoiced in just hearing their voices after so long and worked to meet and surpass my hug quota while in their presence. Steve and I then also enjoyed some more Mama Testa and then purchased a pint of our favorite salsa to take back to CO, before heading over to choose a dozen cupcakes at Babycakes, our fave SD confectionary and the place that—you guessed it—catered our wedding cupcakes. I wrapped them up and froze them immediately to prepare for the eastern trek home so we can defrost and enjoy at our leisure for months to come. SO glad we brought a cooler out with us!
That Thursday was also particularly noteworthy because it marked our 4
th
anniversary and we knew we'd head to La Jolla to the tiny outdoor park overlooking the ocean behind the Modern Art Museum where we got married in 2010. This time we brought Naali and had her pose with us as we took shmoopy photos to mark the occasion (after we had enjoyed a happy hour sushi dinner of course). There's even one in particular that wasn't planned and couldn't have turned out better if we tried; Steve and I are leaning over to kiss and the camera clicked at just the moment when her eyes happened to be looking up at us (
check it out here
).
From there we headed down the road a bit to Windansea, our favorite locals-only beach and the spot I'll miss the most no longer living in SD. We also brought some of Minger's ashes to spread, since we had forgotten to do it before we left on the trip. As the fiery sunset seemed to rend the sky to glowing prismatic pieces, Steve and I took turns scattering Ming's remains in the frothy surf as our newest pup looked on. It was a definitive spiritual moment and while I was momentarily overcome with grief remembering Ming cavorting on the moonlit sand years ago, I was also buoyed by the knowledge that our family is a threesome once again and hopefully has many years in front of us to create new memories. Besides, I like to think that Ming enjoys the fact that she came from the depths of the jungle while her sister hails from the depths of the Arctic since I can't seem to adopt normal American dogs!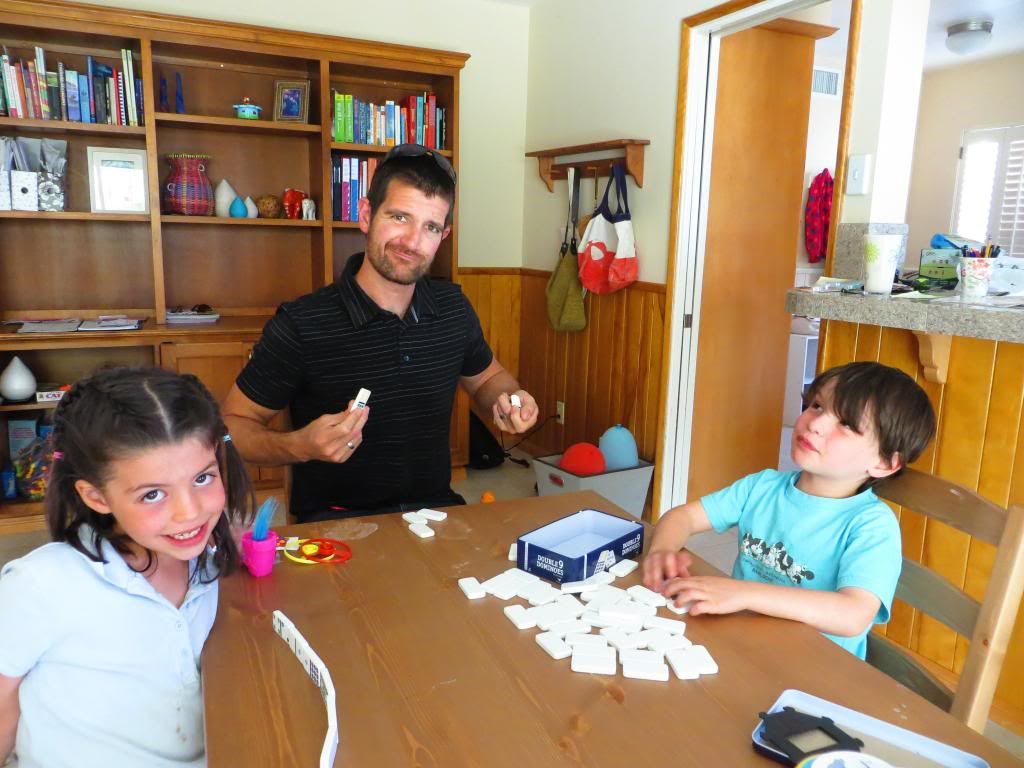 Steve:
With plenty of heartfelt hugs and goodbyes, Leah, Naali and myself made our way back north on the 15 corridor. Leah loves the cyclical motif and so we stopped at the In-N-Out in Barstow on our way out. Okay, who am I kidding we just stopped since we didn't know when our next chance at a classic Animal Style burger would be. 105,652 calories later and we were on our way again to our overnight pit-stop at everyone's favorite money-pit, Las Vegas. Leah's sister, Diana, had finagled an unofficial Couchsurfing rendezvous with her friend Jeff, a Las Vegas police officer who happened to have a penchant for good beer and heavy metal. Needless to say we had nothing in common. As he had some previous engagements for the night, Leah and I spent a romantic couple's night wandering the Strip and taking in some of the sights that I hadn't seen when playing seedy rock venues in my days of past. We traipsed through the Bellagio and took in the iconic fountains, butterfly gardens and ogled at the glass sculptures that adorn the entry ceiling (we felt uniquely sophisticated since most patrons probably haven't seen artist Dale Chihuly's collection of work that adorns Yerevan, Armenia's Cafesjian Center for the Arts museum). That sounded smug. Sorry.
As morning rolled around we got an early start and began the almost thirteen-hour trip that would take us back through Nevada, that tiny sliver of Arizona, through gorgeous segments of Utah, and then back through Grand Junction and the Rockies. As the sun went down and we crested over the mountains with the glittering view of Denver below, we felt relief as we knew "home" was tangibly near. Of course it doesn't quite feel like home yet, especially with the familiar beauty of San Diego and the Pacific fresh in our memories. But home is where you make it, as they say, and at least for a while home will be in the plains below these majestic mountains. Although if they decided to open an In-N-Out in Denver that would really make it feel like home…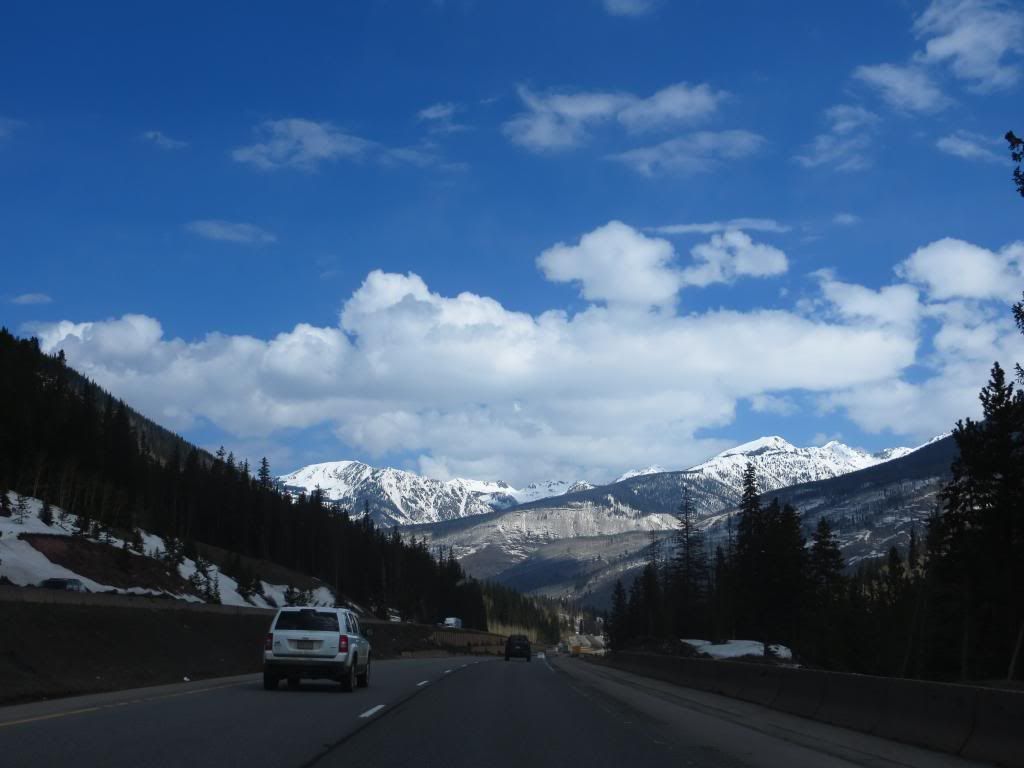 CLICK
HERE
FOR MORE PICTURES