Travels With Mike
Well Mikey, you didn't take the Angels to the postseason last year. It wasn't for a lack of effort on your part; I was there when you took us to our glorious victory in 2002 and I've had your back ever since. Heck I even remember you catching for the Blue Crew in '88 (Grandpa is a Dodger fan). I think maybe it's time you've had a little R & R...you need a break. So I've decided to take you along with me on my journey around the world. I can't promise I'll have you back in time for the 2013 season but Albert, Josh and the rest of the Halo Squad are just going to have to make do without you.*
*Yes, I clearly see that I am travelling with a paper cutout of my Mike Scioscia bobblehead. I had intended on bringing the actual figurine with me but opted for the easier-to-pack and less-breakable pixelated version. If you get a small kick out of this homage to the skipper as my wife and I take a break from SoCal and travel the world then I'll consider myself successul. If not, oh well! Enjoy!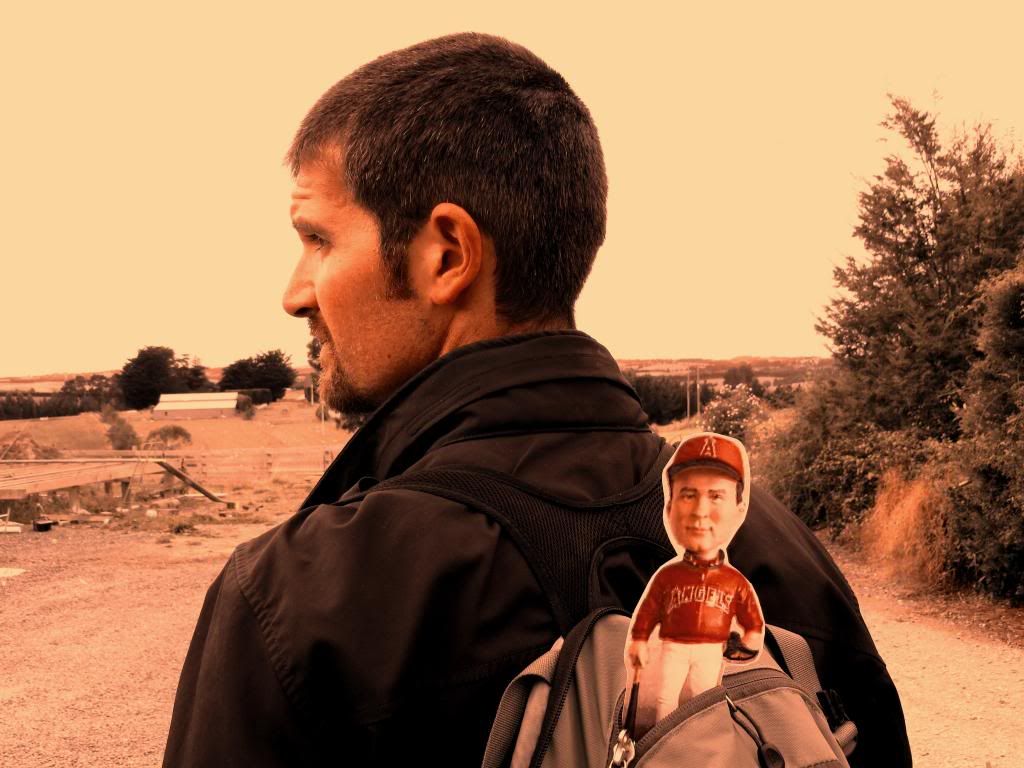 Chillin' at the Panama Canal. You so crazy!
Just after sunrise at Machu Picchu, Peru.
On the shores of Lake Titikaka, Peru. Stop giggling, you are so immature.
Salar de Uyuni, Bolivia. (Please note the quality of this pic. It's either 100% real or the worst Photoshop job ever)
Ushuaia, Argentina...doesn't get much further south than this...
Glacier Perito Moreno, Argentina...no relation to Arte I suppose. Although if he can by Albert and Josh who knows.
Don't cry for me Argentina. Seriously. Did you see who we picked up in the offseason?!? (Eva Peron's gravesite, Buenos Aires, Argentina)
Enjoying a cold one on the other side of the Pond (no not that Pond) at Monteith's Brewery, Greymouth, New Zealand.
Hiking the Kepler Track, Fiordland, New Zealand.
Below Zero ice bar, Queenstown, New Zealand.
The Skipper...not playing for the Tigers...Chiang Mai, Thailand.
He knows you're smuggling Cracker Jacks in your pocket. Chiang Mai, Thailand.
Mini-Mike...only half the size of the Burj Khalifa. Dubai, UAE.
Standing next to the ruins of the 2013 season. Er, I mean Ephesus. Turkey.
Ancient Wonder of the World, the Temple of Artemis. Selcuk, Turkey.
Spending the All-Star Break in Yerevan, Armenia.
On deck...Mother Armenia.
Where to next???