Friends in High Places
HUNDRED ACRES, ENGLAND: January 28-February 3, 2014


Leah:
We have recently discovered just how advantageous it can be to befriend and remain in contact with a
Virgin Atlantic jumbo jet pilot whom you may have met in Chile
. A captain to be exact. Not only will she delight you with stories of her travels and climbing the professional ladder in a man's world, but she'll pose a question no one else has that keeps you reflecting for months (what has travel changed in your head?) and even invite you stay in her four bedroom country home in England because she believes in paying it forward. Once you arrive in Britain a year later and realize that a visit will indeed be feasible, she'll pick you up from the nearest city, greet you effusively like lifelong friends, introduce you to her horses, show you around her stunning abode brimming with books (and lacking in TV) and insist that you settle in and feel at home. And then to complete the fairy tale, before she leaves for work where she'll fly a 747 across the Atlantic Ocean (doesn't everyone?), she'll ask if there's anything she can pick you up in an American grocery store while she's over there since you may be missing some favorite treats and comfort food. This, dear reader, remains a prime example as to why we all should eschew lingering childhood admonishments from our parents and actually talk to strangers.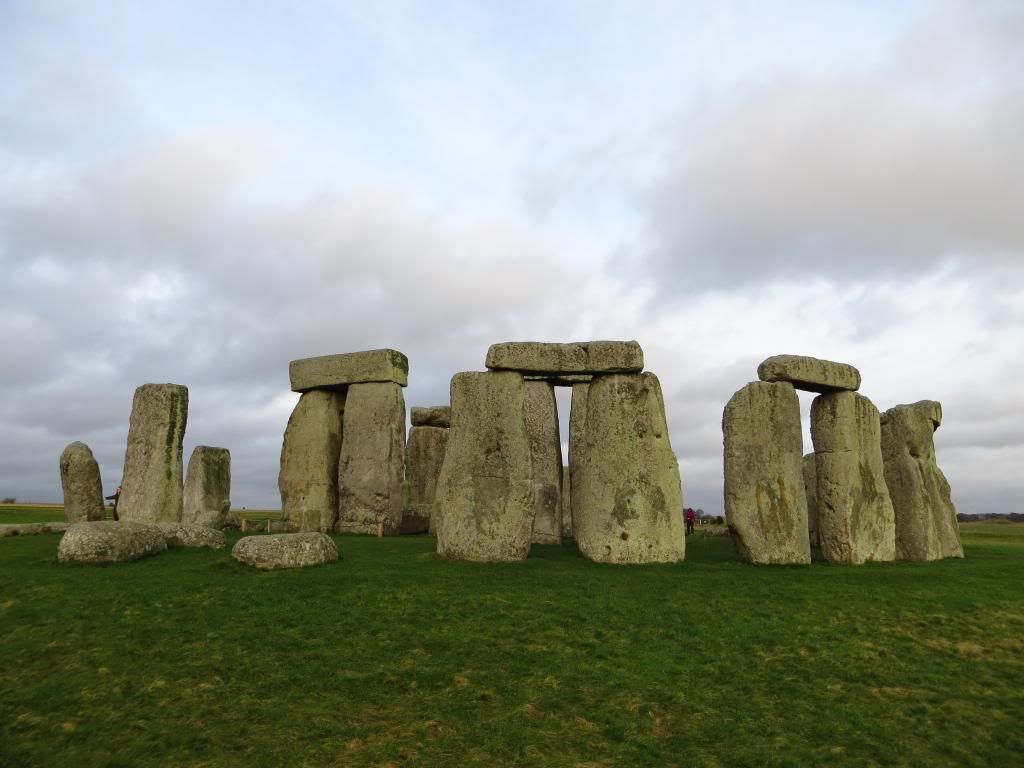 Yes, we did indeed meet Sally Toye over a year ago when we sojourned at an off-the-beaten-tracks hostel in Chile and found ourselves immediately taken with her guffawing laugh, penetrating questions and life story (how many jumbo jet pilots-cum-recreational endurance horse racing enthusiasts-cum-motivational speakers do you actually encounter in life?). She seemed surprisingly taken with us as well and encouraged us to contact her if we found ourselves in southern England, especially since she'd love to hear stories about what else world exploration brought our way. We took Sally's invite to heart and sent her an email a few weeks ago, at which point she excitedly agreed to welcome us to her little hamlet outside the small town of Wickham.
Steve:
After picking us up from our stay in Portsmouth, Sally embarked on an adventurous stroll that took us from the sea through the hills and into her little hamlet—let's just say jumbo jet pilots make for fun drivers. Even though she had a busy schedule and found herself between public speaking engagements and long-haul flights, over the next couple of days we would find out much about this dynamic soul and ultimately about ourselves as well. Besides flying, Sally is in the final stages of an autobiographical-motivational book that she intends on publishing with proceeds going to woman-focused non-profits (hopefully she gets support from a certain high-profile, sometimes cross-dressing billionaire boss). Without giving too much away, she shared with us how it wasn't until her late thirties/early forties while finding herself in the lowest of lows—yes, even commercial pilots can be down in the dumps—that she found her groove and took charge of her happiness. In addition to a life balanced by meditation, exercise, and a diversified financial portfolio, she has become a practitioner and teacher of
NLP
(neuro-linguistic programming) that coupled with voice-coaching has added a new career path that fits nicely with the one she already has.
It was refreshing, comforting and invigorating to openly discuss our lives—accomplishments, fears and hopes—with someone who by all metrics is practically a stranger but in reality feels like an old friend. To have someone who really seems to have it all figured out look at where Leah and I are in our lives and say we're years ahead of where she was at that age helps take a little bit of the edge off of our upcoming transition. We know that we have changed during the course of this trip—our values have been refined, some of the social norms back at home have lost their importance, and we've realized that what will ultimately make us happy might not be what others want. Using her metaphor, I know that I need to rise above the parapet, see what I want for my life and simply figure out how to go about getting it. Leah and I have been blessed to have loving families, loyal friends and decent heads on our shoulders, so even if following passions doesn't involve being certified in seaplanes on our days off like, ahem, somebody else we know, I think we're sitting at a good place in our lives.

Leah: Resultantly, we're now participating in the easiest unofficial Workaway job ever while our host flits back and forth between training seminars in London and flying hundreds of people over a massive body of water. All this while squeezing in time to talk intimately with us around her kitchen table as pheasants strut by in the backyard and her gorgeous Arabian horses, Mia and Elvis, graze in the paddock across the lane. The wood-burning stove needs to be fed constantly to provide heat and hot water and we're a short stroll from a lush and soaring forest that used to be a medieval hunting ground. There are only 20 houses in this private enclave, called Hundred Acres nonetheless, and just as on the Isle of Lismore, the residents all maintain character quirks ripe for short-story fodder and gossip travels faster than you can text. Sally's black cat Billie rules the roost and scams for food constantly, our room is a haven of serenity and warmth (especially while snuggling under the thick duvet), and art, photos and all the books one could ever want are gathered under one roof. In short, it's perfect.
Since it's not an official Workaway and Sally is Sally, we've only worked a few days and for only a couple hours at a go—cutting firewood and raking up ground debris, clearing omnipresent brambles in the fields, removing a fallen fence and erecting a partition between the stables and the tack room. On the morning Sally left to fly to Florida, we were running quickly through the to-do items and she looked up forlornly and said, "Guys, I have one more job and I'm really sorry to add it to the list last minute like this. However, it needs to be looked after." She paused dramatically and sighed, exhaling palpable remorse. "I'm going to need you to test the hot tub. I know, I know, it's a lot to ask on top of everything else but it really must done and I need you each to do it." She gestured toward towels drying by the fire. "Those should help you out and I really hope it's not too much of a bother…just go out the back door and up the hill and make sure you wear your head torches," she pleaded with us, her mischievous eyes and roguish smile dancing with the well-executed joke. "Oh yeah, and help yourselves to beer or whatever you find since I don't drink." Well twist my arm why don't you? She even marinated a locally-sourced pheasant overnight in cider with an array of accompanying vegetables and arranged it in a cast iron casserole to cook all day on top of the wood burning stove before she left. The memory of that slow-simmered meal wafting through the house still makes my mouth water (and of course it was divine).

And while Steve and I had planned on giving Stonehenge a miss this time, Sally's enthusiasm for the mysterious stones and magical settings proved contagious and the three of us decided we'd try to get there on the Monday after she returned from flying. We were clearing sticks high up the hill behind the house (the resident fairies had already been notified and had given their permission, according to our host) when Sally came trudging up after hill, despondent and droopy. "So…Stonehenge on Monday…" We immediately thought it was closed on Mondays (that's the case for many museums here) and turned around to face her and hear the bad news. "We're going to have to leave really early…like 6:10 a.m…because, well, <pregnant pause> we're going to touch them! <commences giggling and jumping up and down like a toddler hopped up on sugar at a birthday party>" Not only is Stonehenge open on Mondays, but Sally had booked three spaces on a tour that takes visitors right up to the monoliths around sunrise before the visitor center opens to the public. Oh yeah, and she had already paid for them and wouldn't hear of us paying her back, saying we could sort her out when she has layovers in the U.S. Are you beginning to get a mental picture of the type of person we'd been fortunate to meet so many months ago?
Steve:
Speaking of, the morning of Stonehenge was quite a memorable one. After getting up around 5 A.M. to find out that the Denver Broncos got routed by the Seahawks (literally only hours ago considering the time difference) we raced out in the calm predawn darkness to get to England's iconic World Heritage site in time for our private viewing. Chatty McChattersons during the drive we realized that with fifteen minutes to go we still weren't seeing signs for Stonehenge and sure enough we had made a wrong turn; in Sally's defense there weren't any signs back at the roundabout, which was strange considering the magnitude of this attraction. Anyhow after a frantic race in a little red Volkswagen that at one point I thought was going to sprout wings, we made it to our destination albeit with a few minutes cut into our viewing time. This was quite alright though since there were only ten other visitors this morning so it's not like we were fighting for elbow room as we strolled silently through the megalithic stones that remain from civilizations past.
The
official website
is informative and has much of same information as the sparkling new visitors center, but it doesn't properly capture the feeling and sight of the ancient stones that sit on an otherwise non-descript grassy knoll with everyday commuters going to and fro in the far distance. In short: overwhelmingly ancient, eternally mysterious and inherently sacred. Visiting Stonehenge was something we originally vacillated on but in hindsight I would have regretted not going and am elated that our memory of it will be intertwined with our stay with Sally. And if this memory couldn't get any better it was topped off with a traditional English breakfast of sausage and bacon baguettes that we got from the parking lot of a B & Q (for my fellow Americans, this is the equivalent of getting a hot dog or sausage from in front of a Home Depot, just much, much tastier). Top it off with random Fawlty Towers references and I'd say my English experience is now complete.
Leah:
Despite the soaring stones and ethereal experience of Stonehenge, as with most stopovers of significance on this trip, it was the person we spent time with that meant the most. Every day with Sally was better than the one before and her infectious zest for life and take-no-prisoners attitude was both intimidating and inspiring. It truly feels like the last few Workaways have been building into this crescendo of God/The Universe impressing upon us that it will all work out, we don't need to follow society's norms and dictates to be happy and that our post-trip experience will be comprised of a glorious tapestry of the people, professions and pursuits we choose to weave into our lives.
Sally listened to us, allayed our fears, suggested new ideas and tools to process this journey and in general supported our souls. She's set to take the world by storm with her forthcoming book and public speaking circuit (note to my GS family—she would be the most brilliant Gold Award Ceremony speaker you could possibly envision) and it was a true honor and privilege to spend time with her in such an intimate setting and soak in all the wisdom and nurturing spirit she has to offer. Our time in Wickham will be defined by the constant squawk of pheasants, undulating rain-drenched hills, a magical foray to the sarsens of Stonehenge and the constant confidence boosting conversations with our host and friend. As I sit here debating on whether to crack into my Peanut Butter M&Ms, Brown Sugar Pop-tarts or Extra Crunchy Skippy Peanut Butter (all flown back yesterday just for me), I'm reminded just what a crazy world it remains. Thanks you Sally, we'll be paying your kindnesses forward for years to come. Besides, I have a very strong feeling that we're not done with you yet…
CLICK FOR PICTURES OF
WICKHAM
and
STONEHENGE
.